Wakeup challenge conclusions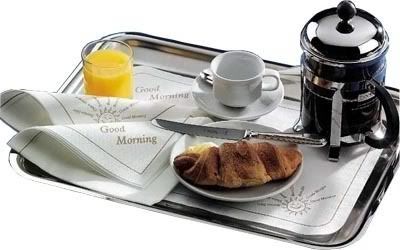 The 5-day-wakeup-challenge is now over. Even though I only got my wakeup time to 20 minutes earlier (06:00), I'm very pleased with the results. You can see my report from the week here. Here are my conclusions:
1. Waking up earlier allows for more productive time
When you wake up early, you usually get started with being productive early. It should not matter if you work from home or go to the office each day. If you work for the same amount of time that you normally would, you are free of work earlier and can spend your evenings on something else.
Of course, the amount of non-sleeping hours is not different, it's just shifted. For several years I thought my most productive moments where those just around midnight. If this works for you, then it works for you. However, these days I feel that mornings are much more productive, as there are no friends to talk to in IRC and even YouTube is not so luring at the beginning of the day. Well, getting older and having a day job that I can't really take home might play a part here too.
2. Slow mornings are good for productivity
Most people will agree that working while tired is not as productive as working while completely awake and focused. So if you wake up early, won't that mean that you will be more tired as you got less sleep? Definitely not.
I would actually place more importance to allowing oneself to wake up properly than on the actual time of that wake up. Having a slow breakfast, doing some exercising, reading the news with time – all of these should guarantee that you are fully awake once you start working. If you wake up a bit earlier, you can focus on yourself for a moment before rushing to work. If waking up earlier is not an option, I would suggest going to work later. 20 minutes can make a big difference when used properly.
3. Sticking to the habit
I think I proved myself that taking time for some exercise in the morning had a positive impact on my days. The following weeks will show how difficult it is to maintain the habit.
Next challenge? Learn to wake up without alarm clock.